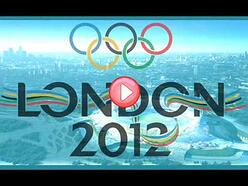 Online video continues to grow at warp speed, consumed by today's connected customer, and the London 2012 Olympic Games only added fuel to the blazing fire torch. Dubbed as the first digital Olympics, this year was a game changer for online video consumption, and here's why.
Record-Breaking Number of Viewership and Videos Streamed
NBC just announced that the weekday viewership of this year's Summer Games averaged 7.1 million daily and 31.5 million viewers per night, a record for non-US Games and a 31% and 12% lift from the Beijing 2008 Games, respectively. The total audience as of August 10 totaled 212.7 million making it the most watched event in US television history for a multi-day broadcast.
Despite video streaming all of the Olympic sports events live, NBC's prime-time ratings were unaffected. Could this have been attributed to "TV Everywhere" – authenticating multiple devices that allowed viewers to watch the coverage live? We think so.
NBC Brings TV, Everywhere
While early in the Games it looked like NBC was not even going to place for a medal due to the time delays that resulted in the Twitterverse's #NBCfail trend, the network closes this year with gold. NBC delivered TV Everywhere in which over 100 million video streams were consumed, including 45 million live video streams, in just the first 10 days of the Olympics to nearly 10 million U.S. pay-TV subscribers who authenticated their laptops/desktops, smartphones and tablets, according to the National Inflation Association survey (full press release here). Clearly, this year's Olympics was the much-needed tipping point in TV Everywhere consumption, and we anticipate this service platform is about to boom, well, everywhere.
Additionally, 77% of NBC's Olympic TV Everywhere users recommended to their friends/family members that they also authenticate themselves to use the service. And we know that customer loyalty and recommendations go hand-in-hand. For detailed results of NIA's NBC Olympic TV Everywhere survey please visit NIA's homepage.
Viewership Scores from Multi-Platform Programming
Online video viewing soared thanks to mobile viewing on smartphones and tablets; almost half of NBC's Olympic video streams were to these devices. NBC found great success by streaming live and on demand videos on all four screens for generation C, but they weren't the only media giant to do so.
Yahoo drew over two billion page views across all three Web screens, generating double the page views from the Vancouver and Beijing Olympics combined. They must have anticipated this video consumption surge across multiple platforms, as the company optimized coverage for all browsers on all three devices.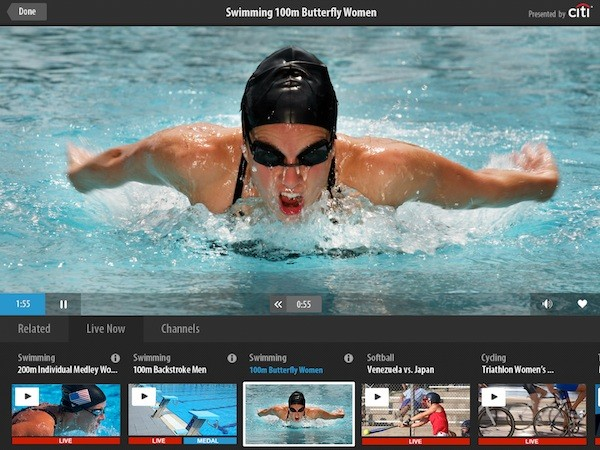 NBC's Olympics Live Extra App available on smartphones and tablets.
This year was by far the most connected Olympics ever. The London 2012 Olympics has served as a catalyst for changes in the way viewers consume live events, especially sports. We can't wait to see what online and digital trends occur during Rio 2016!
What do you think? Did you view Olympic coverage on a screen besides your TV? Did you use TV Everywhere? Please share your thoughts and experiences in the comments below.