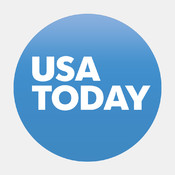 Did you see the recent USA Today article by Michael Wolff (@MichaelWolffNYC) entitled, "Media World Seeks Mobile Plan"? If not, let me recap it for you…
Wolff discusses that "mobile is not growing technology business, but replacing and diminishing it," and the "gain in mobile is at the expense of other established technology," such as Web platforms and desktop applications.
But to me, his most challenging point was that despite mobile's usefulness, it does not enhance or facilitate display advertising, and is thereby killing display ad revenue for media publishers. And though mobile is the primary spot of media consumption, display advertising is not effective on mobile devices and there is no solution to replace it.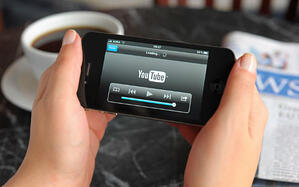 While an interesting piece, I must disagree to his opinion that "there is no solution to replace [display advertising]." Just the opposite in fact. Video advertising is growing exponentially due to it as effective and engaging media on both mobile and Web. Which one can assume why LinkedIn recently added video ads their ad platform.
What about interactive videos? Interactive video advertising is even more effective in which viewers can click directly in a video, perhaps to add a recently viewed product to a cart, or to call their nearest take-out spot for dinner. In fact, the Interactive Advertising Bureau predicts that half of online video ads will be interactive within two years.
And what about SmartVideo advertising? Interactive videos ads are also retargeted and personally relevant to the viewer. When delivered to mobile devices, they account for:
Higher CPMs for media companies
Higher brand value and direct revenue impact for advertisers
Better user experience and personal relevance for consumers
With all due respect to Mr. Wolf, I believe SmartVideo advertising is exactly the solution needed to replace mobile display advertising. SmartVideo ads allow for the inclusion or exclusion of scenes and products in real-time, allowing for efficient content delivery. Also, the ability to exclude scenes solves for the issue of high bandwidth demands for mobile video, too.
Yet the proof for me is in results and impact. Typical SmartVideo ad programs deliver measurable lift of 5-15% more visitors, 5-10% more conversions and 5-10% more revenue for online advertisers. For example, the SmartVideo advertising ROI of Office Depot is higher than any display and remarketing campaigns.
What do you think? Do you agree with Mr. Wolff that there is no solution to replace display advertising on mobile? Or do you feel optimistic about the future of SmartVideo advertising on mobile? Would love to hear your thoughts in the comment section below. And to learn more about SmartVideo for Retargeted Advertising, download our white paper.