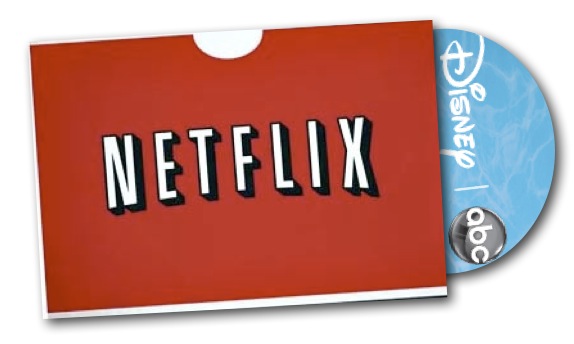 Netflix and Disney shook hands this week in a deal that allows the online video giant to exclusively stream new releases and classics from the world's largest entertainment company that houses Pixar, Marvel, ESPN and ABC. One point for online video viewing, zero for traditional pay TV.
This announcement was quite timely, too, as VideoNuze kicked off its annual VideoSchmooze Online Video Leadership Forum in NYC on just that question: online viewing has become mainstream, yet is it posing a threat to traditional pay TV? Leading media, Internet, pay-TV and broadband analysts weighed in on video's tectonic shifts, and what we can expect to see moving forward.
TV Demand is Healthy, Online Viewing is Additive
Laura Martin, Managing Director, Entertainment and Internet at Needham & Co, and a strong debater with a solid perspective, assures us that consumer TV content demand is still healthy, but viewing is now additive with mobile and online. These are substitutable platforms against TV, "But will the TV economics follow time?" she asked. For example, online video's 5-minute ad load is too low, and should follow TV's 14-minute ad load. Also, TV programming scheduled back-to-back is a better practice than online video sending you back to a home screen after completion. But one thing is certain: good content without good distribution is worthless, and vice versa, she says. The poster children in case: Disney and Netflix.
The Silver Lining of Cable Cord Cutting
No doubt cord cutting and cord nevering is occurring in the cable and satellite industry. Craig Moffett, SVP, Senior Analyst at Bernstein & Co questions the root cause: multiple screens in the home, or lack of discretionary income? (40% of the population can't afford cable; it has gone up 68% in the last ten years, 30% alone in the last five.) The line is blurry, but whether financial or driven by new technology, cord-cutting is inevitable.
Though, he suggests cable companies can still view this glass half full. "Cable operators will charge for the usage of their infrastructure, whether it is broadband or cable… Bandwidth prices will go up," says Moffett. The average broadband user consumes 53 GB of data monthly, compared to smartphone and table data consumption ranging between 500-800 MB, (still less than 1 GB). Which leads me to the provocative thought of the discussion: when you consume TV on mobile devices at home connected to WiFi, is it even mobile?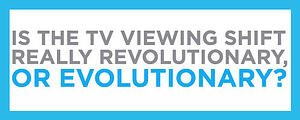 Truly wireless mobile video viewing may never happen. Would a consumer sit through video ads that are eating up his or her data usage dollars? To that point, Moffett asked, "Is the TV viewing shift really revolutionary, or evolutionary?" When TV screens were added into the kitchen, it was just another screen, and isn't that what's happening with our fourth and fifth screens today?
Where TV Everywhere Is At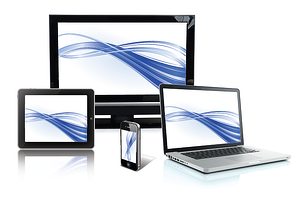 Ian Blaine, CEO of thePlatform and SVP of Comcast Converged Products, gave an update on the state of TV Everywhere today. While the 2012 Olympic games showed promise of TVE in a massive way, the last three years of uneven success are attributed to three main challenges: consumer awareness, content rights, and technology.
His customers that are successful with TVE are not only going big with full content libraries and back catalogs, but are also heavily investing in excellent metadata. This helps the consumer search for, enjoy, and organize content, which translates to a significant measurement for Blaine: "time to watching something good." A great customer experience leads to better recommendations, greater customer value and lifetime customer loyalty. And isn't that the ultimate goal, whether you are a cable provider, broadcaster or advertiser?
So what does this mean for Netflix and Disney? No doubt this is a big win for Netflix, the leader of online video streaming that now faces emerging competition all around. This also makes Disney the first major studio to bypass a traditional cable-TV outlet with its movies, though risks viewers cancelling their pay-TV service, which would be a subscription revenue loss from ESPN and the Disney Channel.
What do you think? Do you agree or disagree with these industry analysts? What do you think the Netflix / Disney deal means for the industry? Share your thoughts in the comments section below!